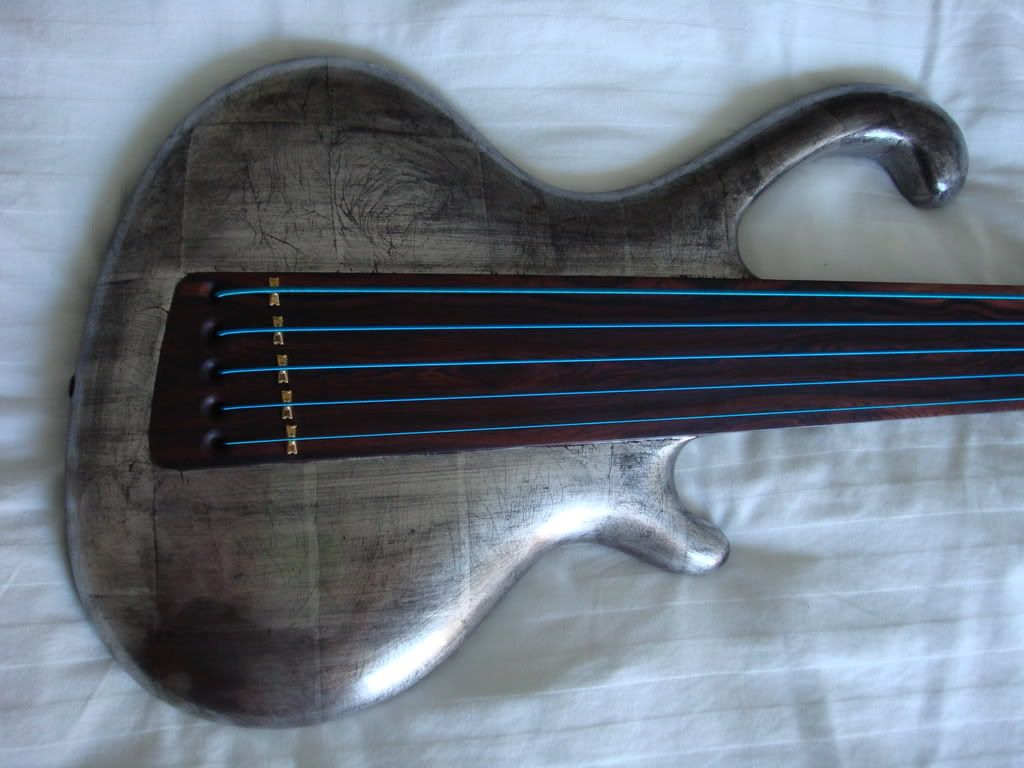 Ritter Platinum Concept
In the previous post I featured a bass made by Jens Ritter ( a platinum concept bass) and it received some attention so I decided to write a piece about him.
Jens Ritter is a German luthier, widely recognised for is extreme and cutting edge bass designs. His basses are works of art! He grew up in a small German town crafting with his Dad and learned many of his skills from a young age. He is often referred to as the "Stradivarius" of the Bass Guitar.
The man himself, Jens Ritter looking professional.
After studying at an academy of technical arts, Jens opened his company he also studied Stradivarius Violin-making and engineering which he employs in his designs.
In other words, the guy was pretty much born to make basses!
His creations are of the highest quality and hang on the walls of fa
mous musicians like Prince and Mary J Blige as well as the walls of galleries.
So if you just won the lottery or you just make an honest living, you can probably get one! I would be to scared to play one.... But they look great on wall hangers.
http://www.ritter-instruments.com/
And if you like the blog, do me a favor and click follow up the top!!!
Elegant wood grainage!
Fancy....
Classy.
An incredibly large piece of bling.